Asset security
WhiteBIT in the top 3 of the most secure world crypto exchanges according to cer.live
Stable trade
The core of our exchange trade were optimized with a large number of transactions. We have sufficient liquidity pool to work with major traders
Lowest commission
We provide the best offers and products for both new and regular users of our platform constantly increasing the number of crypto-enthusiasts
Available pairs on WhiteBIT
The first trading contract of our platform is USDT-M and, for sure, the trading pair BTC-PERP.This is a great combination for a good start in trading crypto futures!
It's just the beginning
Very soon we will add more attractive pairs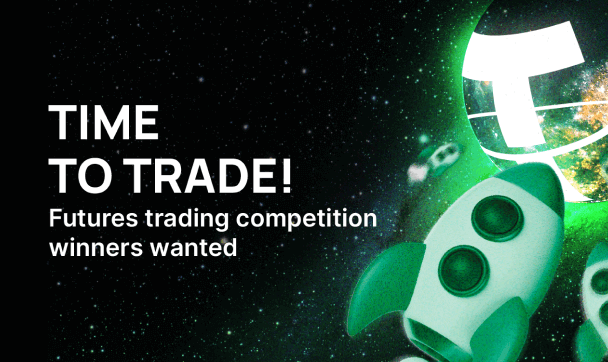 The first Futures trading competition
Compete and earn even more
The first Futures trading competition on WhiteBIT starts on the 20th of July
Participate
Road map
We are working to make all instruments of our exchange convenient and useful as possible. This is what the futures trading plan looks like on our stock exchange.
II quarter 2022

Start of futures trading

Futures trading has become available both on the web version and in our mobile application

II quarter 2022

Functional expansion

Adding new functions and order type

III quarter 2022

New pairs

You will find a wide variety of pairs for futures trading with the most popular crypto assets

IV quarter 2022

Expansion of the WhiteBIT Futures Universe

We will add more futures trading options to maximize your trading experience!
Are there any questions?
What are USDT-M perpetual crypto futures?
How do perpetual cryptocurrency futures work?
What are the benefits of crypto futures trading?
How to trade cryptocurrency futures on WhiteBIT?
Trade futures on WhiteBIT
The most profitable fees to get you started in futures trading
Go trading